Wonderful forest walks in and around Enschede
Do you want to go outside, but do you have no idea where to go? With these tips you can get a wonderful breath of fresh air!
21 September 2023
Reading time 2-3 minutes
Written by Content marketeer Nadja
The fascinating forests of Enschede
Dry, sunny, cold days are the best days for a walk in the woods. At least, that's my humble opinion. Especially in these strange times, nature can be your best friend. Could you use some tips for a nice walk in the woods in and around Enschede? I have collected some beautiful places for you!
Aamsveen
Natura-2000 area Het Aamsveen is a beautiful nature reserve that lies southeast of Enschede. It continues across the border to a much larger nature reserve in Germany. On the website of Landschap Overijssel I read that the area contains high moors, wet wetlands, heaths, peat pits and skid grassland. It is a very versatile landscape where you can enjoy walking. Be sure to put on your walking shoes!
Twente Airport

Contrary to what the name suggests, you can enjoy a walk on the grounds of Vliegveld Twenthe. Nature is beautiful and versatile over here, you can spot lizards, deers, special birds and badgers. There are several routes and paths you can take. For example, there is an adventure path where you are guided past old military objects.
't Amelinksbos
This little forest is located between Enschede and Lonneker. You will find the entrance at the Voortsweg. This forest is a perfect spot for a nice walk. The area is mainly known for the friendly gnome family that lives there. What started with a mini door in a tree has grown into a cozy gnome village. Just a nice surprise during your walk!
Het Stroot
Landgoed Het Stroot is an estate located in the neighbourhood of Twekkelo, between Enschede and Hengelo. You can walk here on the open hiking trails through the forest. You can also enter the estate through the imposing entrance gate and you can walk along forests, farmland, heath and fens. The big white house has a special history and is now owned by the great grandchildren of Gerrit Jan van Heek.
Lonnekerberg
The name of this area is called 'mountain of Lonneker', Lonnekerberg, however, the highest point in this area is around 60 meters above sea level, so we cannot really call it a mountain do we? But that should not spoil the fun! You will find a nice and versatile nature reserve here to stroll through. You can follow different routes along different kinds of nature.
Het Rutbeek
Besides nature, you will find numerous other activities at Het Rutbeek, such as water skiing, a ski center, climbing forest, tubing track and much moreto discover. The area also consists of a combination of forest and agricultural plots and heathlands. A very nice place to get some fresh air!
Hof Espelo and De Wildernis
Hof Espelo is one of the oldest estates in the city. Next to the estate there is De Wildernis, where you can walk along old deciduous forests, authentic Twente farms and the Eschbeek. It sure is worth it to pay this estate a visit.
Or take a walk through the beautiful city parks
In addition to beautiful nature reservers, there are also a number of beautiful city parks in Enschede. My favourite is Abraham Ledeboerpark. You can walk different routes here and there is plenty to see. You can also enjoy a walk through G.J. van Heekpark, Volkspark en the smaller Wooldrikspark.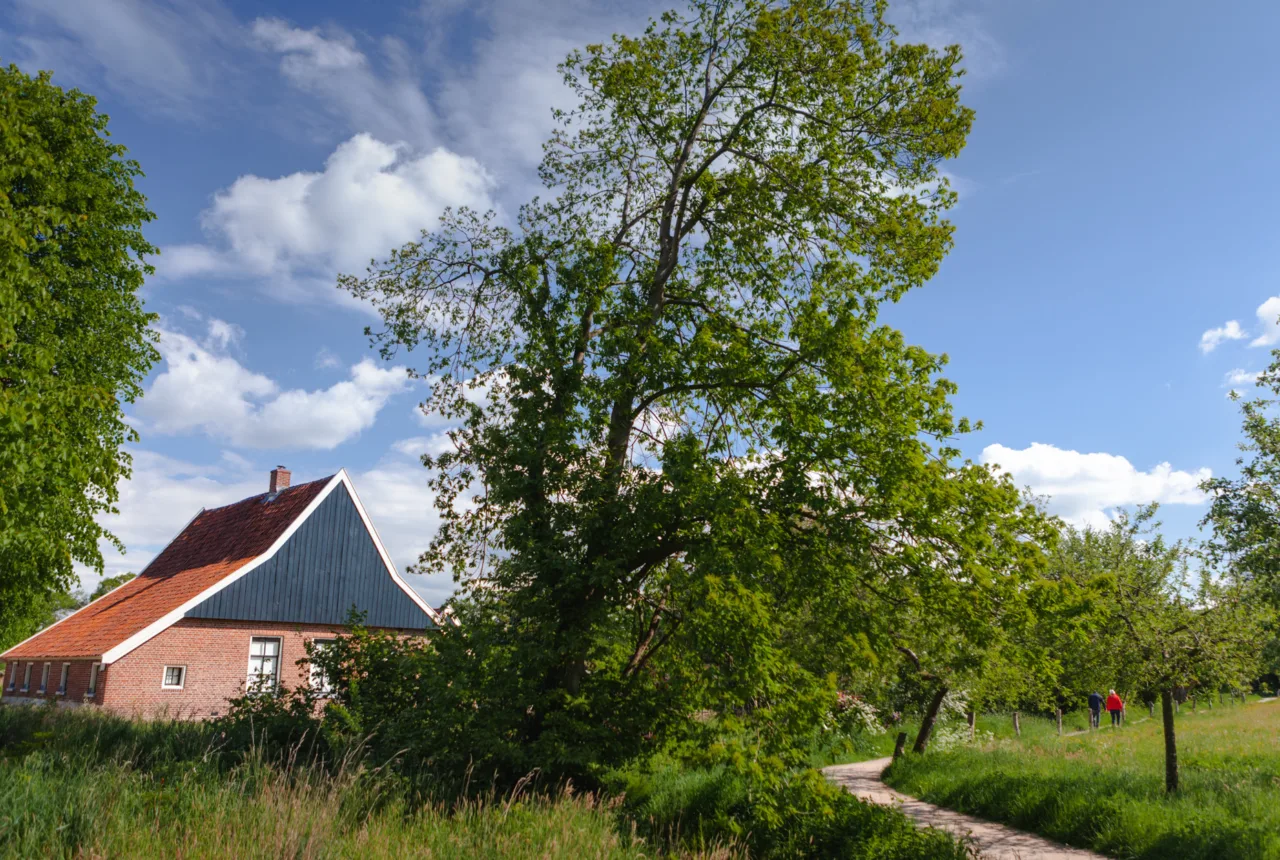 Volkspark, Abraham Ledeboerpark, G.J. van Heekpark
Nadja Content marketeer
Nadja is born and raised in Enschede and wholeheartedly writes about hotspots and other enjoyable places in her beautiful city. Besides her role as content marketeer at Enschede Promotie, she's a full time mom, interior- and lifestyle blogger and photographer.